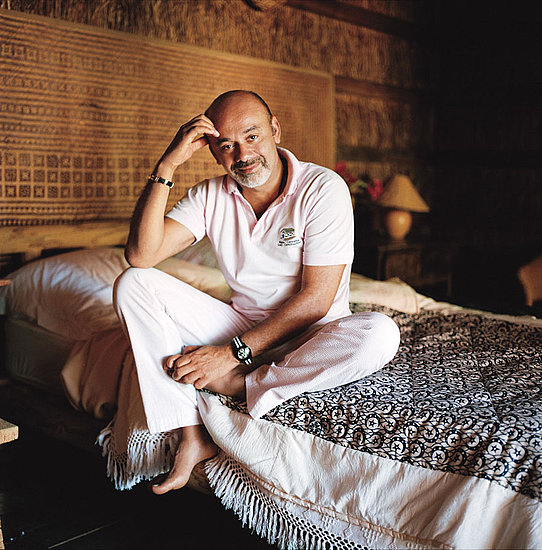 Christian Louboutin helped bring stilettos back into fashion in the 1990s and 2000s, designing dozens of styles:). His goal, and i quote was to; "make a woman look sexy, beautiful, to make her legs look as long as I can."
While Christian does offer some lower-heeled styles, he is generally known for his dressier eveningwear designs embelished with bejeweled straps, bows, feathers, patent leather an so forth.
Christian Louboutin explains the inception of the signature red soles:
"In 1992 I incorporated the red sole into the design of my shoes. This happened by accident as I felt that the shoes lacked energy so I applied red nail polish to the sole of a shoe. This was such a success that it became a permanent fixture."
Today Christian Louboutin has created a luxury shoe brand that has every woman drooling at the sight of red. He dared to be different and yet ohhh soooo classic :)
Christian Louboutin has said. "I wanted to create something that broke rules and made women feel confident and empowered."
Note that the designers or creative minds that become iconic are the ones that make the effort to be totally different, totally new, and unforgettable. Following the footsteps or ideas of others could make you cool for a while, but if you want to become a classic rather than a fad, be utterly unique:)
xoxo